About The FARROW Law Firm
Protecting The Residents of Fairfield County For Over 20 Years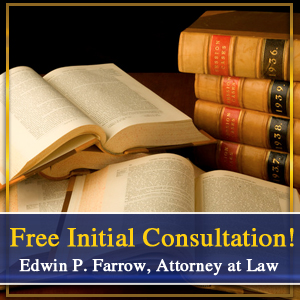 Our law firm is focused on real estate law sales, purchases, and refinances. For several years, our office has been fortunate to build close ties with the thousands of clients we have helped meet their legal service needs. Our personalized attention and a deep commitment to understanding our clients' legal needs is why many of our clients come back to us time and time again.
For many of you, it may be the first time you are in this situation or the first time you needed to speak to an attorney. What questions do you ask? What is the cost? All of this can get a little frightening and confusing and for some downright frustrating. Don't worry this is all normal. Part of what we do is break down the issue into small managable sections and address them one by one with you. It is important that you; as our client understands the severity of issue, and what we will do as a law firm to protect you. It also gives you peace of mind at this stressful time in your life. Let us work diligently on tasks while you get a good night sleep.
Our firm will never charge for an initial consultation either by phone or in person. We do this for a number of reasons. First and foremost you need to feel very comfortable with the person you are allowing into your personal life. After all, both our client and our firm want to be sure there is a good fit before we continue discussions. It is important for our firm to meet and speak with you so we understand the details of your need. We then research and present to you, our findings. This allows our firm to determine if we are the right firm for you. The last thing you need right now is to pay for something upfront only to discover it was money wasted and your search for a lawyer continues.